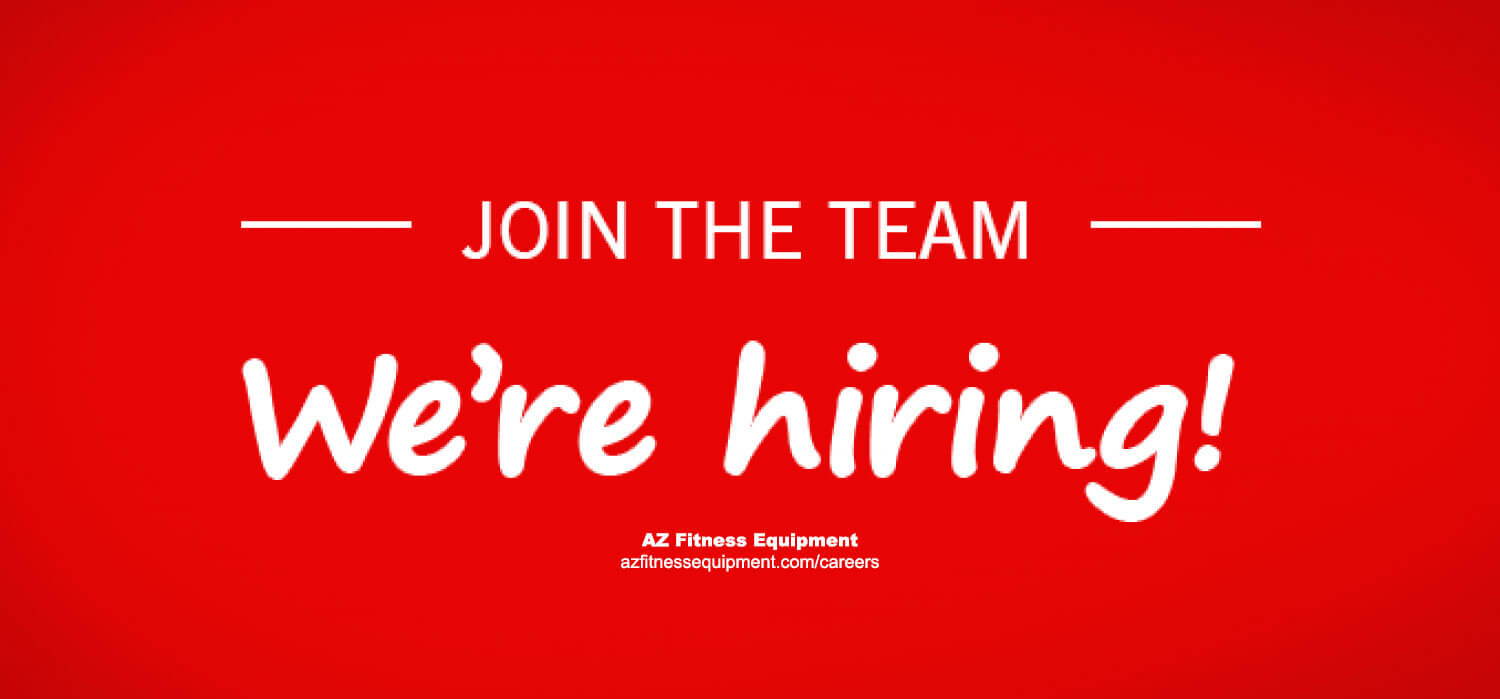 WARNING! After working with us you will get addicted to our team and won't be looking for any other job. It's awesome living (working) with us this is why we love our freedom (job)... If you are creative, willing to achieve, smart, innovative, a fresh thinker ( a thinker in general!), a doer, have a passion for any sport and most importantly awesome overall please keep reading...
---
AZFitnessEquipment.com is an online fitness equipment store based in the London, UK. We have 200+ high quality gym equipment available, including 100+ custom variations for professional and commercial use. We make bespoke fitness equipment for gyms who need unique, special and different gym equipment, not to compete but to stand out. We also have a wide variety of fitness equipment for home gyms. Please read about us page too.
---
LIFE AT AZ FITNESS EQUIPMENT
OFFICE MEALS
We provide meals on work days and stock, fair trade coffee, healthy snacks, and treats.

TRAVELLING EXPENSES
We cover expenses of all reasonable routes between home and work.

FLEXIBILITY
Work at our office, in your bedroom, a park in the city, a gym, a coffee shop.... anywhere you choose, providing it is comfortable and does not interfere with customer service and satisfaction. Are you an evening person? No problem, work in the evening if it is more convinient for you.
LOCATION
AZ Fitness Equipment office and headquarters are located in the City of London. We love it the parks, the buzz, the beauty, the everything...
BONUS
We strongly believe in sharing in our success. All AZ Fitness Equipment Ltd employees receive a bonus as part of their total work benefits package.
---
WRITER
We are looking for a writer to do this kind of job: Editing, Proofreading, Blog Writing, Description Writing.
Requirement: Only for people who have got a fitness background and like to exercise on a regular basis. We are looking for informative and friendly writing style in  excellent English.
CUSTOMER SUPPORT & ADMIN
We are looking for enthusiastic, confident and driven individuals to work with our clients to help drive our business forward. Fluency in English is essential - English as a native language is desirable but not mandatory if the level of fluency is high.
GRAPHIC DESIGN & VIDEOGRAPHY
We are looking for an individual who is creative and has the technical skills to create video and visual content. Candidates must have a good knowledge of: 
Adobe Photoshop
Adobe Illustrator 
Video editing software 
DSLR 
There is no requirement for an academic background in this area. We are looking for an individual with the right skills, the passion and the enthusiasm to produce high-quality content that we can use in our marketing materials and website content.


WEB DEVELOPER
We are looking for focused, logical thinker with attention to detail to help improve our online platform for fitness equipment retail. Candidates must have a good knowledge of: 
HTML
CSS
XHTML
JAVASCRIPT
Experience in using the above programmes is essential, an academic background in computer science / web development is desirable but not essential.
 


OTHER
You think you have the skills and talent for other positions not listed above? No problem, apply for the position for which would like to be considered. There is never enough awesomeness in our office :)!
 
ALL POSITIONS ARE AVAILABLE FOR FULL-TIME, PART-TIME AND INTERNSHIP.
 
---
FOR INTERNSHIP APPLICANTS
These roles are completely flexible, so whether you are looking for full-time work, part-time work, home-working or are just keen to get some experience, we can accommodate the requirements of the right candidate. As our business develops, we hope these roles will progress into a more permanent position in the business. More information about each role can be found above.
---
WE OFFER
Support, learning, training, personal development
Travel and food cover
Flexible hours
Office space or work from home
Bonus Inscentives
Certificate at the end of internship
We will help you to achieve any career and personal goals you might have
Permenant contract at the end of internship for successful interns
A lot of smiles and good times
A few tears! (not too much)
WHAT WE ARE LOOKING FOR
The ability to quickly adapt to working environments and a willingness to learn and be motivated
Ability to work independently as well as being part of our team
Problem-solving
Target driven
Bring new fresh ideas and be innovative
Customer focus